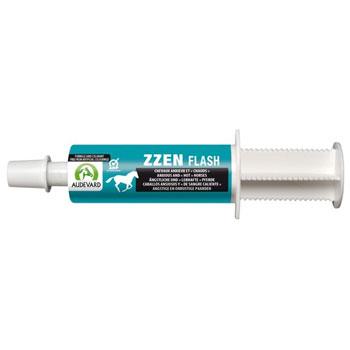 Audevard Zzen Flash 60ml
An effective and fast-acting nutritional supplement to prepare horses for unusual or stressful circumstances. This apricot/peach flavoured formula contains Angelica archangelica, pure tryptophan, and magnesium which are proven to help anxiety in horses.
Directions:
Use one syringe 1 hour before the target time.If necessary, administer another syringe the night before.