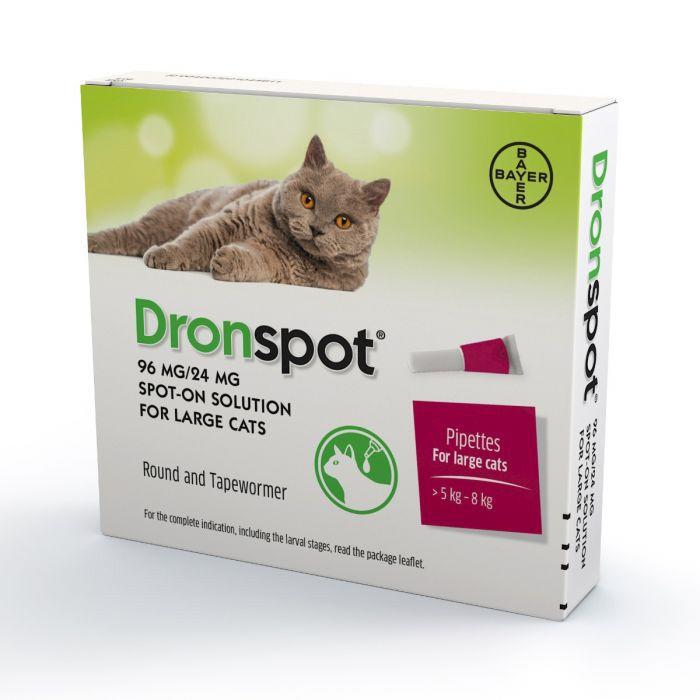 Dronspot Spot On Worming Solution For Large Cats
An easy and effective way to worm your cat for all types of intestinal worms commonly found in the UK.
One pipette for cats between >5 - 8kg
For cats over 8kg - use an appropriate combination of pipettes
Recommended worming frequency:  
At least every 3 months. Depending on your pets' lifestyle, more regular worming may need to be undertaken.
Dronspot spot-on wormer for cats works fast to fight intestinal worms in a single application. Its spot-on formulation makes worming your cat easy.  A single, simple spot-on is all it takes.  No more struggling cats, no more stressed out owners.  And above all, no more worms.
Contains:
96 mg praziquantel
24 mg emodepside