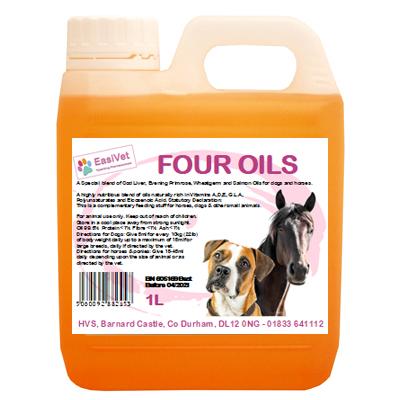 EasiVet Four Oils
A blend of Evening Primrose Oil, Wheatgerm Oil, Cod Liver Oil and Salmon Oil.
For animal use only. Keep out of reach of children.  
Store in a cool place away from strong sunlight.
Oil 99.5%  Protein <1%  Fibre <1%  Ash <1%
Directions for Dogs: Give 5ml for every 10kg (22lb) of bodyweight daily up to a maximum of 15ml for large breeds, daily if directed by the vet. Directions for horses & ponies: Give 15-45ml daily depending upon the size of animal or as directed by the vet.