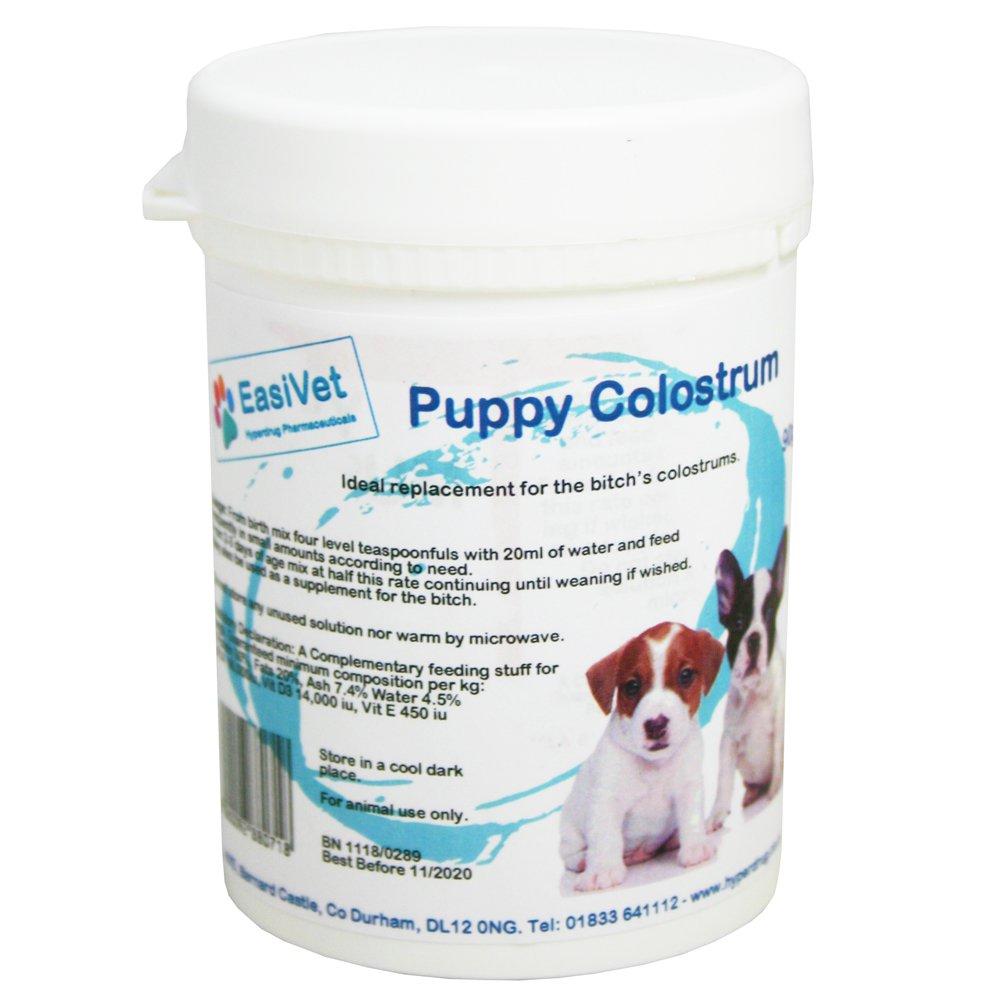 EasiVet Puppy Colostrum 200g
A high energy replacement for bitches colostrum containing vitamins and trace elements. 
A routine first feed for puppies during the first 36 hours of life.
Usage:
From birth: mix four level teaspoons with 20ml of water and feed frequently in small amounts according to need.
From 2-3 days of age: mix four level teaspoons with 40ml of water as before and feed to achieve desired weight gain or until weaning if wished.  
Suitable as a supplement for bitches.