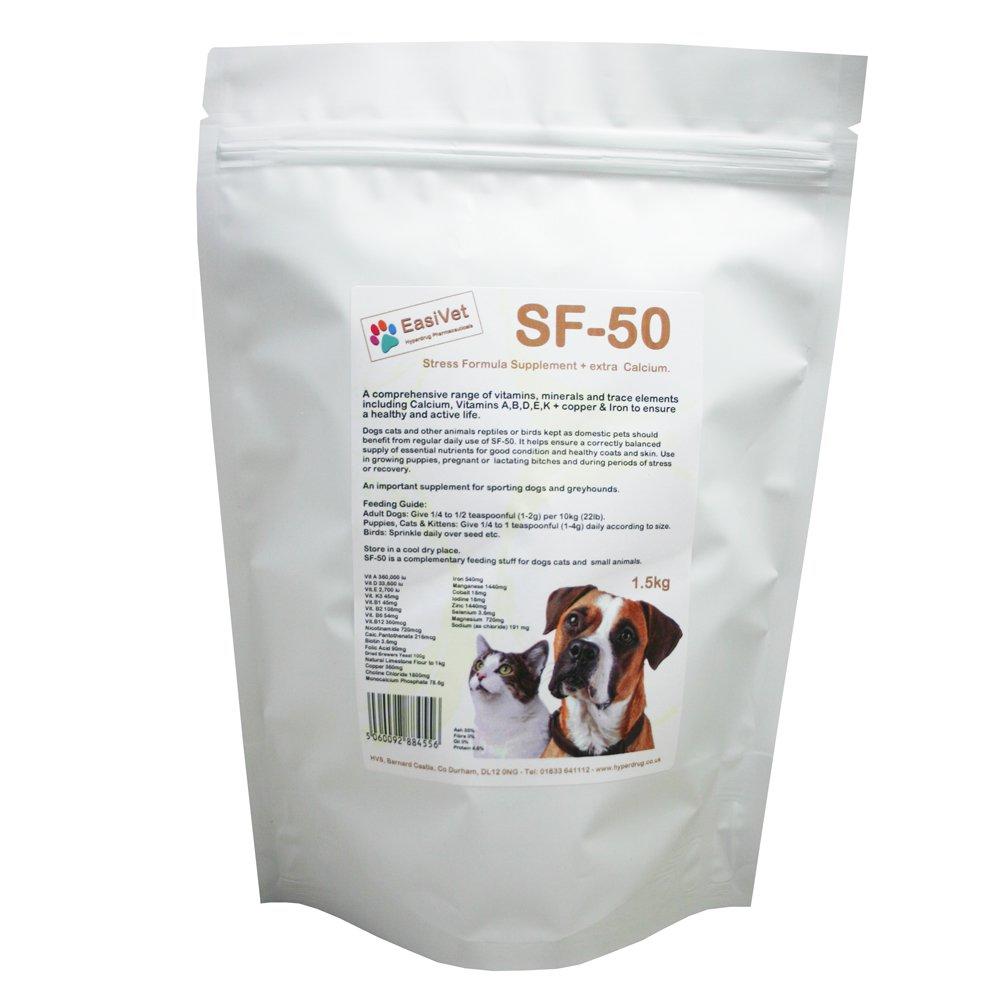 EasiVet SF-50 Powder
Easivet's SF-50 powder an ideal product to use to maintain health and activity in dogs, cats and birds. A Stress Formula Supplement containing calcium, vitamins, copper and iron promote overall good health in your animal.
Daily Feeding Guide
Dogs cats and other animals reptiles or birds kept as domestic pets should benefit from regular daily use of SF-50. It helps ensure a correctly balanced supply of essential nutrients for good condition and healthy coats and skin. Use in growing puppies, pregnant or lactating bitches and during periods of stress or recovery.