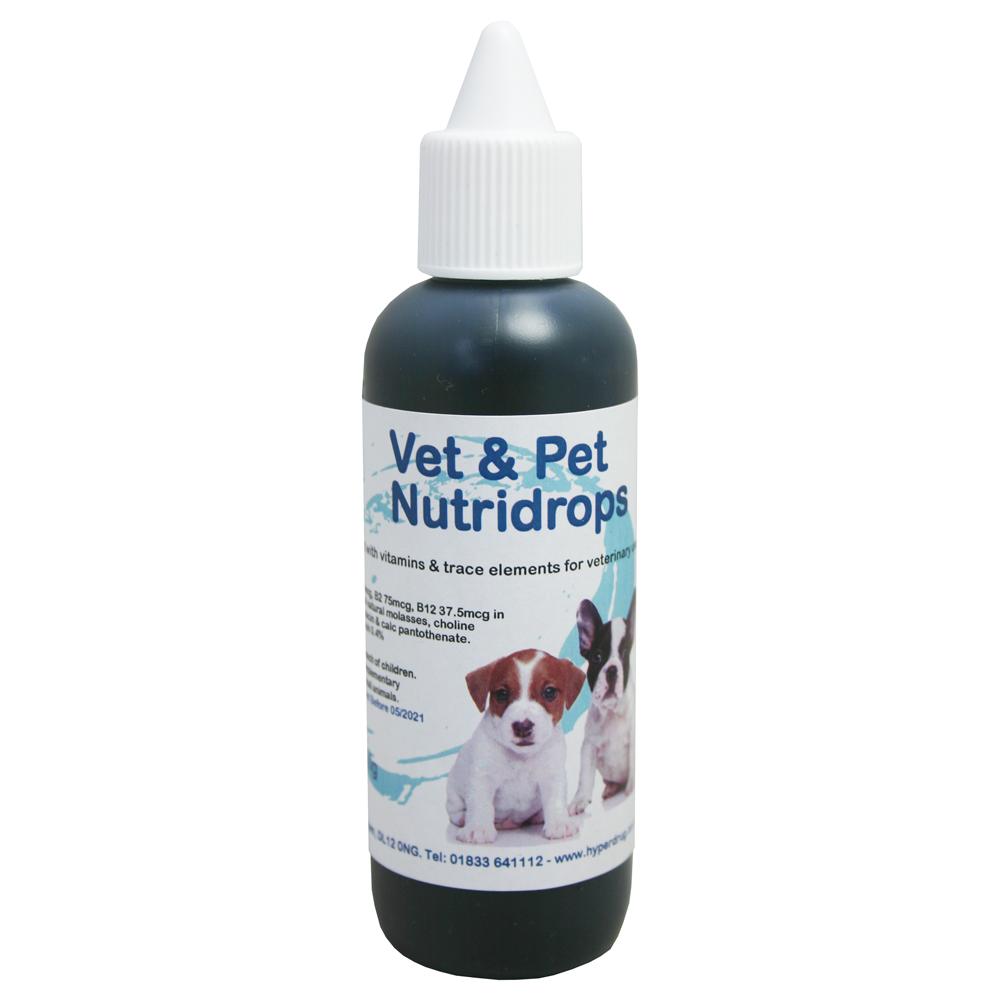 EasiVet Vet & Pet Nutri Drops 100ml
VETPET
A high energy supplement with vitamins and trace elements. 
Ideal for newborn puppies, bitches and as a general supplement. 
Usage: May be given to puppies from birth, used in whelping bitches or whenever a quick acting high energy supplement is needed. Newly-born puppies: Give 1ml per kg bodyweight (0.1ml per 100g) and repeat twice daily if necessary or as advised by a vet. Slow whelping bitches: May be given 1ml per 5kg bodyweight or advised by a vet. As a general supplement: As above. Nutritional support for sick animals: Give 1ml per kg bodyweight undiluted or as directly by a vet.