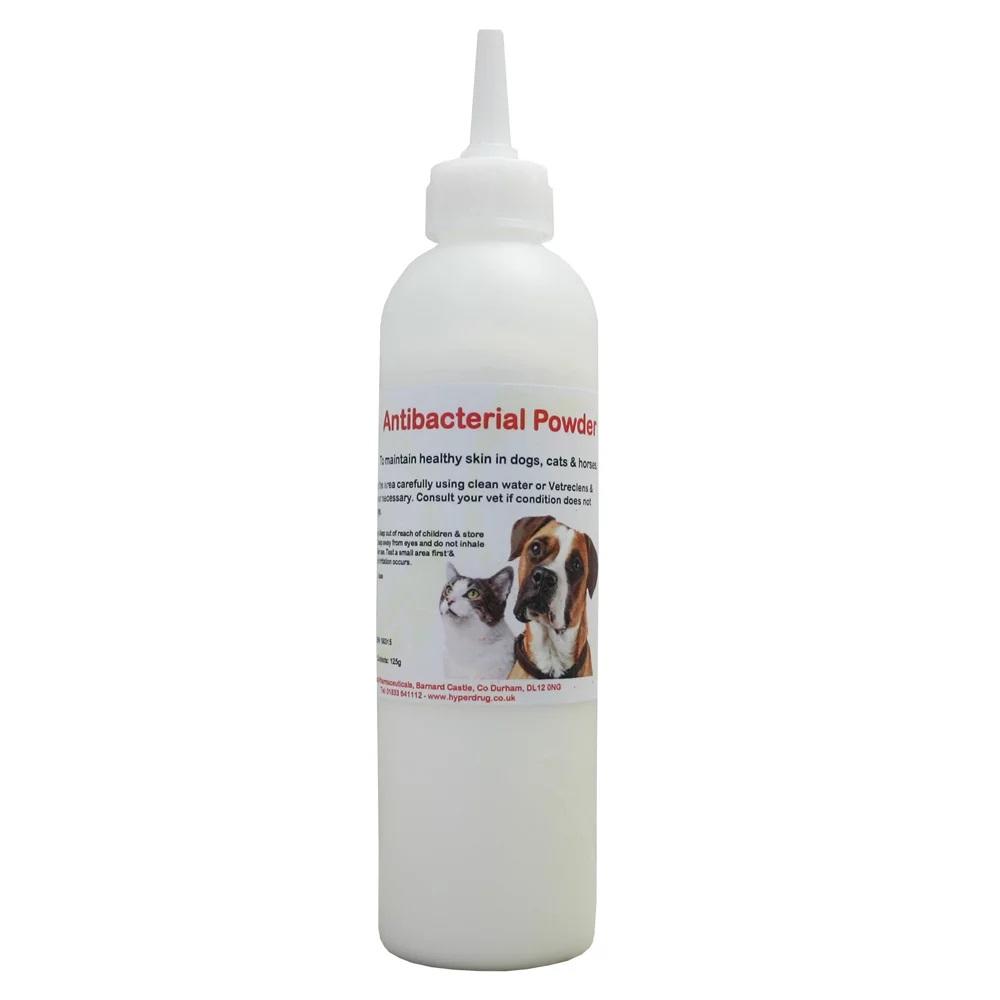 EasiVet Veterinary Antibacterial Powder White 125g
An antiseptic dry dressing for use on minor wounds, saddle sores, cuts and bites.
Directions:
Cleanse the area carefully using clean water or vetreclens and apply freely whenever necessary.
 Consult your vet if condition does not improve within 7 days.
Contains Chloramine T in a guaranteed talc-free base.