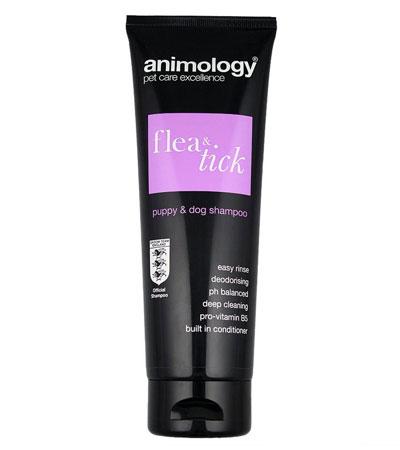 Animology Flea & Tick Shampoo 250ml
ANIMOLFLEA
Enriched with tea tree and neem oil to help to wash out fleas and ticks whilst soothing irritated or bitten skin.

Incorporates 'easy rinse' technology to keep washing time to a minimum, while the built in conditioners and Pro-Vitamin B5 help improve the health, strength and condition of the coat.
Directions:
Wet dog with warm water, rub in from the neck down, for best results leave lather on coat for approximately 5 minutes then rinse thoroughly with clean warm water (Repeat if necessary). Dry with a towel or hair dryer. Avoid contact with eyes, ears, nose and other sensitive areas. If this occurs rinse with water.