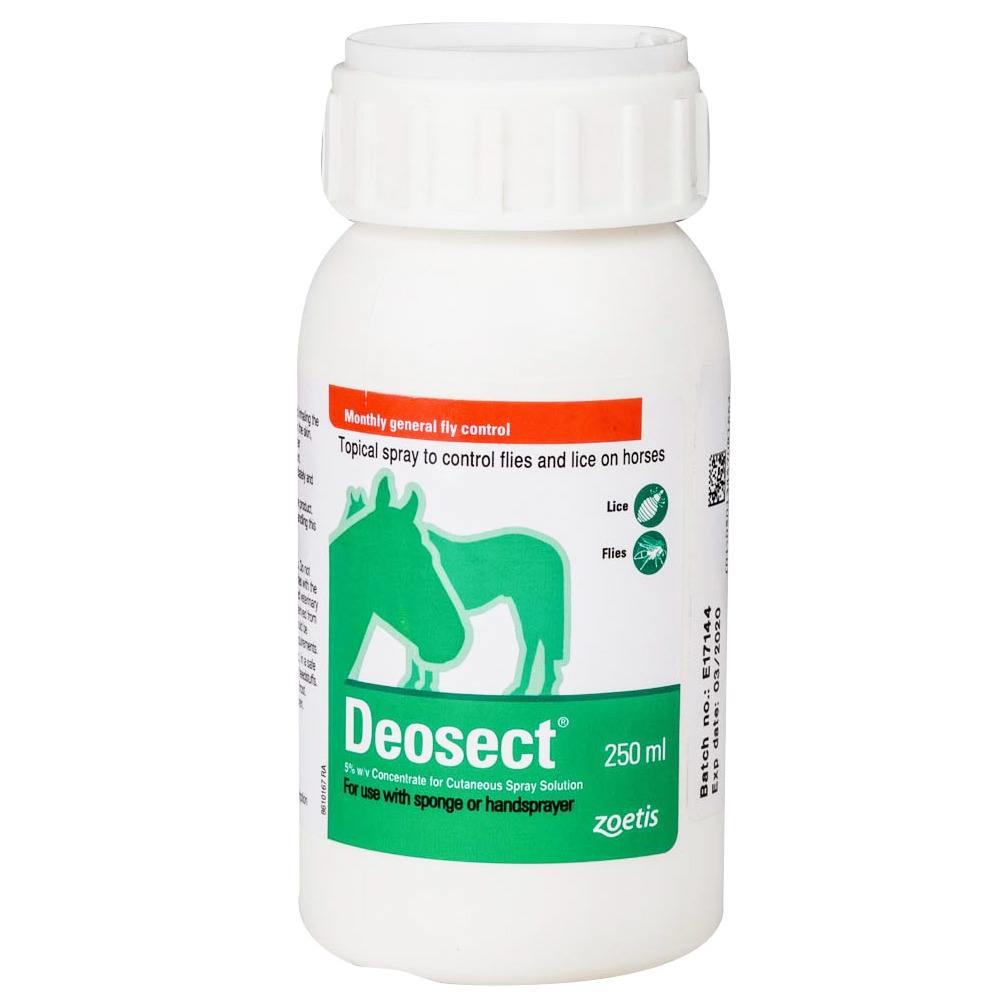 Deosect Insect Spray Concentrate
DEOSECT
Deosect Fly & Lice Horse Spray Solution.
Deosect is a cypermethrin spray concentrate for the control of flies and lice on horses. Deosect concentrate is diluted at 10ml per 500ml of water. Apply 500ml per horse with sponge or handsprayer.
Use monthly for general fly control or in severe cases use every two weeks.
Use biocides safely. Always read the label and product information before use.
Presentation
A straw coloured or pale yellow emulsifiable concentrate, containing 5% w/v cypermethrin (cis 50: trans 50).
Uses
A residual insecticide for the control of flies and lice on horses.
Dosage and administration
Deosect Spray must be diluted with water to make a solution just before use. A knapsack or hand sprayer or a sponge may be used to apply the solution. For the best results the solution should be used within 24 hours