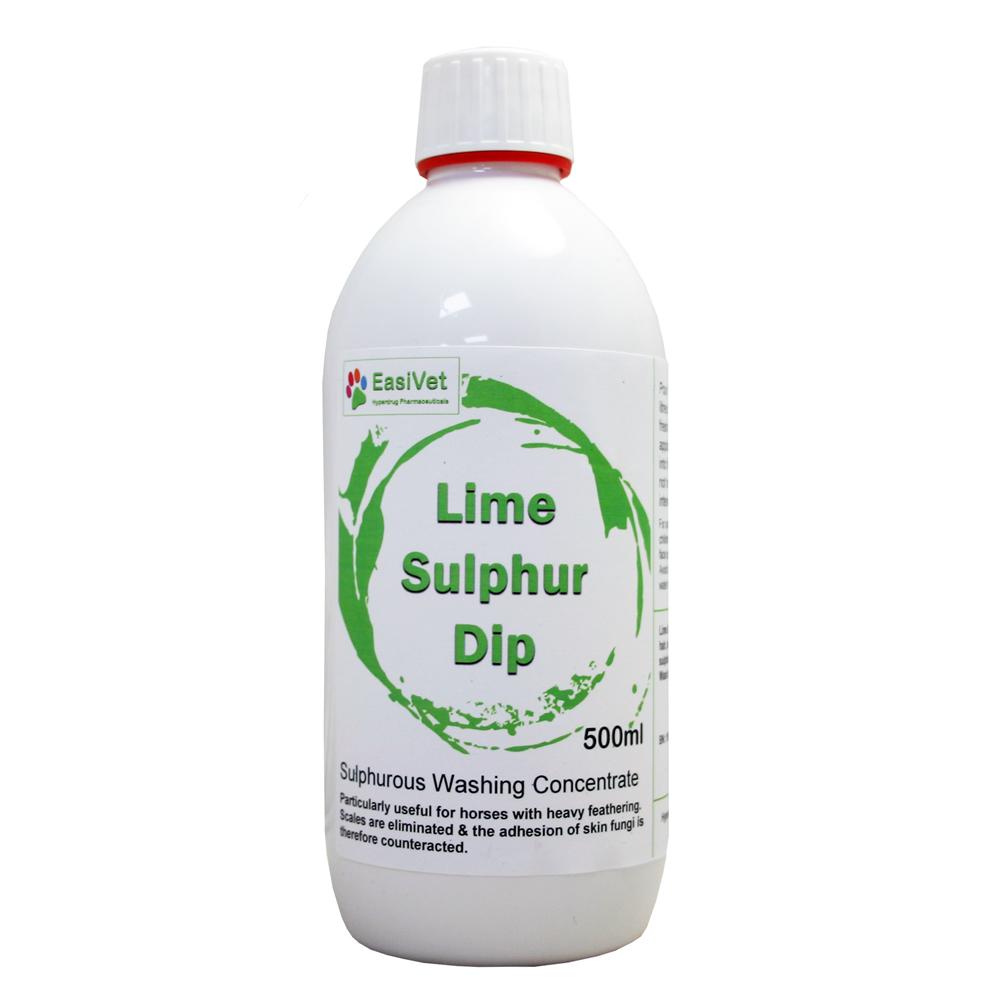 Easivet Lime Sulphur Dip
LIMESULP
Sulphurous Washing Concentrate For Horses
Particularly useful for horses with heavy feathering. Scales are eliminated and the adhesion of skin fungi is therefore counteracted
Pour 100ml of Lime Sulphur Dip into 4 litres of water & mix well.
Prepare a fresh washing solution before each application. Pour the diluted application into the coat & work into the skin. Do not rinse.
May be applied at 5-7 day intervals or as directed by your vet.
For animal use only. Keep out of the reach of children & pets. For external use only. Use eye/face protection when applying the product. Avoid contact with eyes, rinse thoroughly with water if contact occurs. Toxic to aquatic life.
Lime Sulphur Dip is yellow & can stain light hair, skin, jewellery & surfaces. The strong sulphuric smell is typical to this product. Wash hands after use.