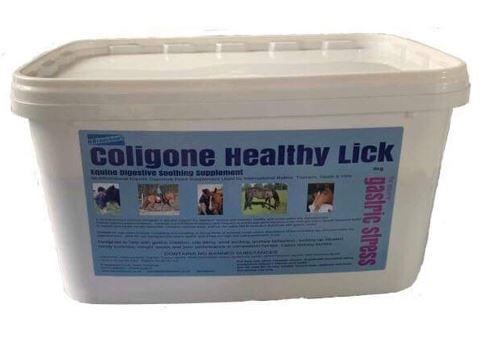 H Bradshaw's Coligone Lick
This Coligone lick is healthy treat for your horse with calming benefits. It protects against gastric acid irritation and is recommended to be fed as a treat before, during and after training and competing.
Ideal for all horses and ponies, including those which suffer from laminitis and colic issues and those with sugar and starch intolerances.