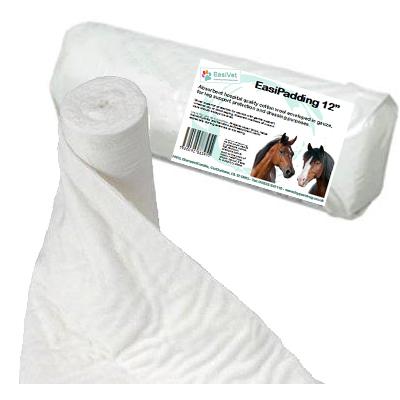 EasiPadding Veterinary Dressing Padding
Use for dressing purposes only. An absorbant hospital quality cotton wool enveloped in gauze, for leg support protection and dressing purposes.
Provides protection to wounds with gentle support whether dry or discharging.
Standard methods of wound care should always be used. Ideal for use as a poultice.
Protects lower limps, helps support joints, tendons and keeps them warm during exercise or travel.
Can be cut to exact size and shape required and secured with a cohesive support bandage such as Easitape.
Avoid overlapping as can result in pressure points.