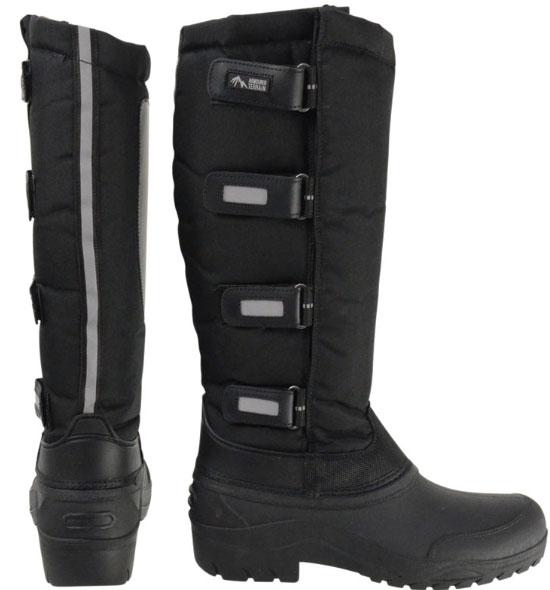 HyLAND Atlantic Winter Boots
A durable and versatile pair of boots with high sided soles for excellent grip in all weathers. 
The long neoprene leg provides valuable warmth and protection against wind, with water resistant properties to protect against splashes. 
Three reflective touch tape fastenings ensure a personal fit and the boot is lined with faux fur fleece for comfort and heat retention.
Easy to clean, the sole and neoprene leg can be rinsed off and will dry quickly. Finished with Hy branding.