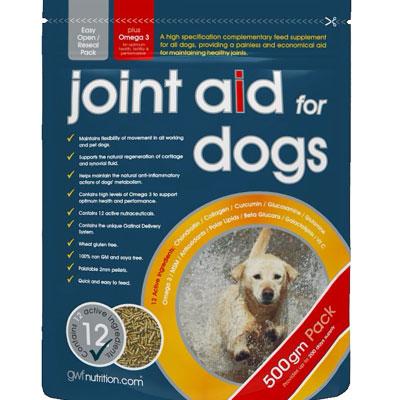 Joint Aid for Dogs
Features:
-Maintains flexibility of movement in all working and pet dogs.
-Helps maintain the natural anti-inflammatory actions of the dogs' metabolism.
-Contains high levels of Omega 3 to support optimum health, fertility and performance.
-Supports the normal wear and repair of cartilage and synovial fluid.
-Provides the building blocks required for natural replenishment.
-Wheat gluten free.
-100% Non GM - soya free formulation.
Directions for use:
Toy / Small Dogs (up to 15kgs) 1/4 Measure / Day 1/2 Measure / Day
Medium / Large Dogs (15kgs - 30kgs) 1/2 Measure / Day 1 Measure / Day
Very Large Dogs (over 30kgs) 1 Measure / Day 2 Measures / Day