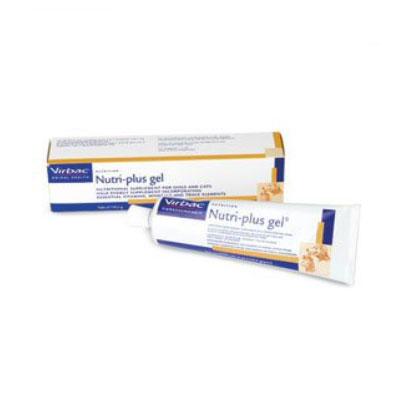 Nutri-Plus Gel (120.5g tube)
NUTRIPLUS
A high energy nutritional supplement for dogs and cats with added essential vitamins minerals and trace elements.
Particularly recommended for rapidly growing young animals, hunting and working dogs, pregnant and lactating females, maintenance of healthy skin and coat or recovery following illness and surgery.
Nutri-Plus gel should be given 1-2 teaspoons per 5kg bodyweight per day.
If Nutri-Plus Gel is the principal source of food, give 2-4 teaspoons per 5kg bodyweight daily.
Some cats may prefer to have Nutri-Plus Gel mixed in the daily ration.