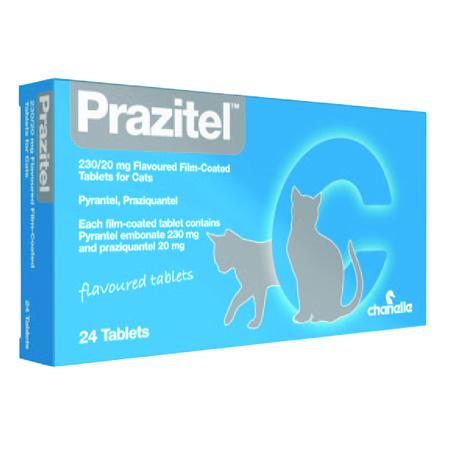 Prazitel Plus Tablets For Cats
Prazitel Plus Tablets for Cats are for the treatment of cats with mixed infections of nematodes and cestodes, including Ascarids, Hookworms, Whipworms and Tapeworms.
Each tablet is flavoured for palatability and contains 20mg Praziquantel and 230g Pyrantel embonate).
Dosage:
Use 1 tablet per 4kg of bodyweight. The tablet can be given directly to your cat or mixed in with their food.
For oral administration only.