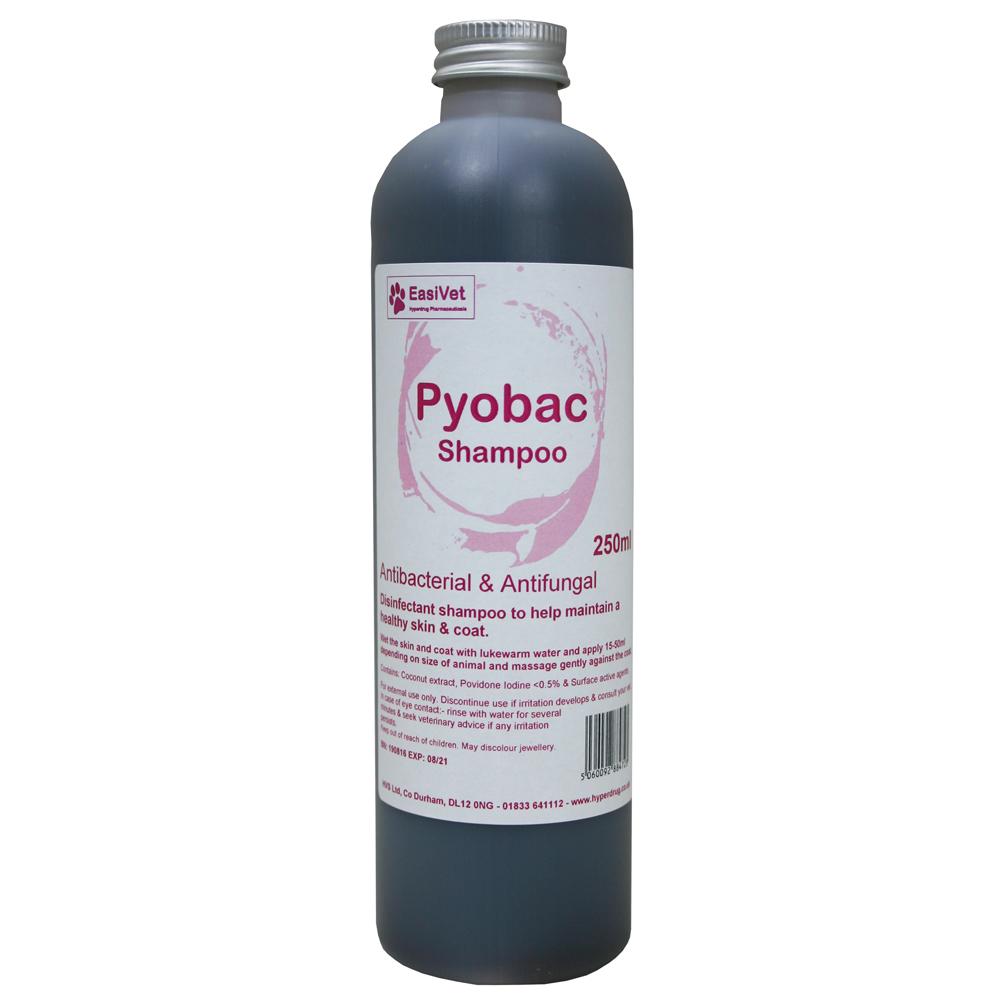 EasiVet Pyobac Shampoo 250ml
PYOBACSH
Pyobac shampoo can be used to maintain healthy skin and coats in dogs. Includes disinfectant, antibacterial and antifungal properties.
Directions:
Wet the skin and coat with lukewarm water and apply 15-50ml depending on size of animal and massage gently against the coat.
Contains: 
Soothing Coconut extract, Povidone Iodine <0.5% and surface active agents.