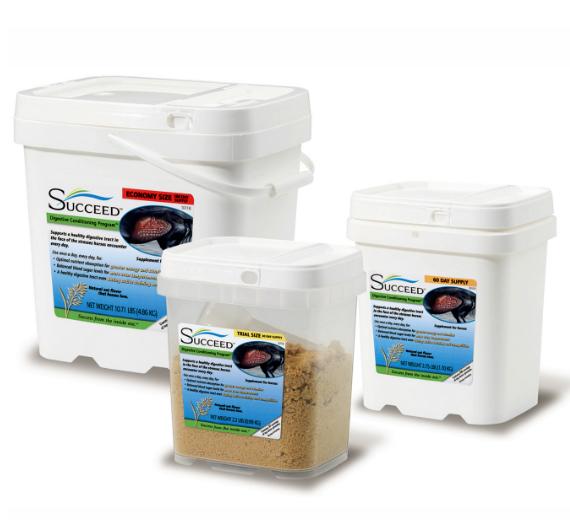 Succeed Digestive Conditioning Program Top Dress Granules
Your horse may be up against many factors that can inhibit good digestion: stress of travel and competition, limited turnout, and hard feeds needed to meet energy requirements. This can make your horse prone to various digestive issues that affect its health and performance.
By feeding SUCCEED® once a day, every day, you can essentially condition the inside of the horse for better results on the outside. SUCCEED® gets to the root causes. It's a natural system of key nutrients that can offset the underlying causes of digestive imbalance completely and effectively.
Improves nutrient absorption
Promotes a healthy balance of good bacteria in the hindgut
Removes bad bacteria and toxins safely
Supports natural immunity
Moderates digestion and release of sugars into the bloodstream
Speeds up cell reproduction through the gut
All of this works together to equal glowing health, improved performance, and a reduced risk for serious digestive conditions like ulcers and colic.