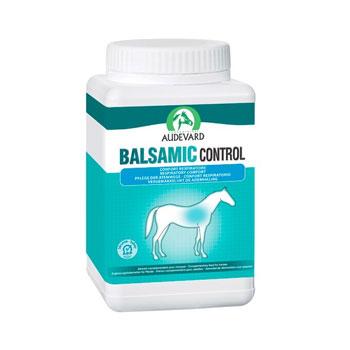 Audevard Balsamic Control 1kg
BALSAMICC
Containing a special blend of Nigella, lemon, eucalyptus and garlic, Balsamic Control is designed especially to provide additional nutrition to meet the respiratory needs of horses.
Ideal for horses that live in dusty environments (pollen, mould etc.) and young racehorses undergoing training.
1 kg box contains approximately 33 days use.