Horse wormers by brand name
How much does your Horse weigh ?
This becomes important every time your horse is wormed, or when given most other types of medication. This is because the amount of the product needed is directly related to the weight of the horse. A bigger horse needs more medication. There are significant consequences of getting this wrong and unfortunately many horse owners are a long way out when they make a guess.
Buying the right amount of Horse Wormer - Make sure you get enough wormer to treat your whole horse! Wormers are available in syringes containing sufficient product to treat 575Kg, 600Kg or 700Kg bodyweight, or as Tablets to treat up to 800Kg. Under dosing will compromise the effectiveness of the drug. It will also save you money in the long term, if you wormer is effective the first time!
Free Weightape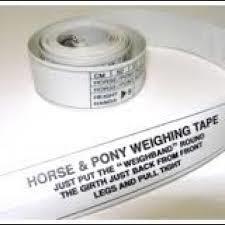 Check the weight of your Horse or Pony before worming with a FREE weightape on all orders over £100