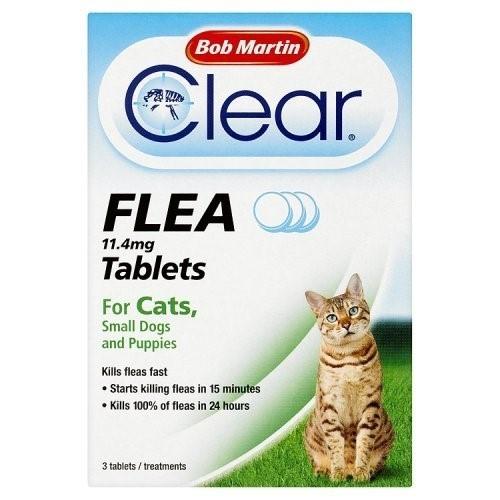 Bob Martin Clear Flea 11.4mg Tablets for Cats, Small Dogs & Puppies under 11kg (pack of 3)
The Bob Martin Clear Flea Tablets kills fleas fast, allowing quick relief from the discomfort associated with fleas within 24 hours. The tablets start killing fleas within 15 minutes and within 24 hours, 100% of fleas will be killed.
The tablet can be given direct or hidden in some food and is suitable for adult cats and dogs, pregnant and suckling mothers as well as puppies from 4 weeks. 1 tablet per 11.1kg, do not exceed dosage of 1 tablet per day.