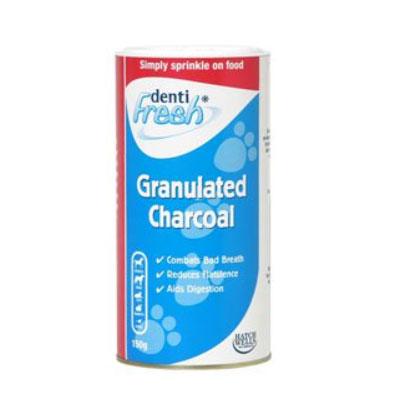 Dentifresh Granulated Charcoal 150g
CHARCOALG
An all natural product that can be used to help control bodily odours and aid digestion.
Directions for use:
Simply sprinkle on the animals food. The following guidelines are the recommended amounts to give with each meal.
Dogs:
Small: 1 teaspoonful
Medium: 1 dessertspoonful
Large: 1 tablespoonful
Cats & Rabbits: 1 teaspoonful
Horses: 4 dessert spoonfuls
Birds: Crush the granules into a fine powder. Mix a pinch with the birds food. As an alternative mix a small amount of granules with the grit.