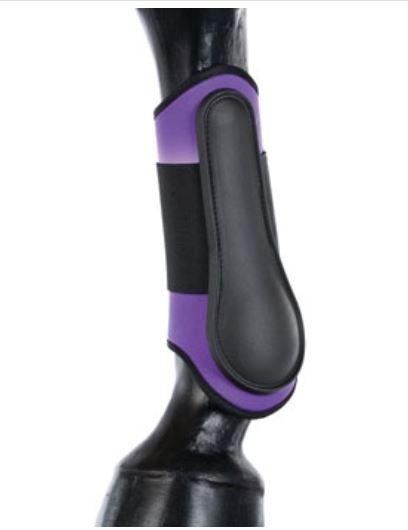 HyIMPACT Brushing Boots - Purple
Lightweight & flexible Brushing Boots to protect your horse's legs from abrasions and bumps.
They have a tough padded, moulded synthetic strike pad on the inside which provides protection against injury. 
These boots may be used on fore or hind legs.
 Affordable and perfect for everyday use.