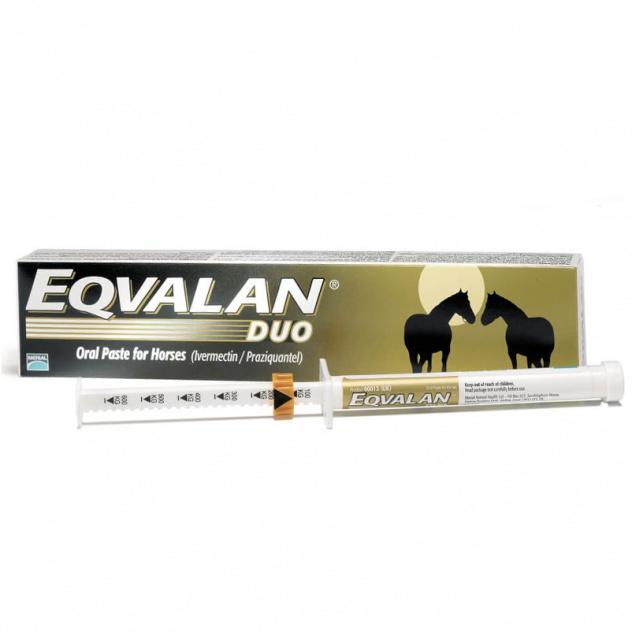 Eqvalan Duo Horse Wormer Paste
EQVALAND
Oral paste. Smooth, homogeneous orange paste. For the treatment of mixed cestode and nematode or arthropod infestations in horses.
Use during pregnancy, lactation or lay. Studies performed in laboratory animals showed no teratogenic or embryotoxic effect of either ivermectin or praziquantel at the recommended doses during therapy. Ivermectin-Praziquantel combination can be used after the first three months of gestation and during lactation. In the absence of clinical data in early pregnancy Eqvalan Duo can only be used in the first three months of gestation according to a risk benefit analysis by the veterinarian.
Withdrawal periods: Meat: 30 days. Do not use in mares producing milk for human consumption.
Bulk Discounts
| | |
| --- | --- |
| Qty | Price |
| 1 - 4 | £13.39 |
| 5 - 9 | £12.99 |
| 10 - 19 | £12.59 |
| 20 - 39 | £12.39 |
| 40 + | £11.69 |