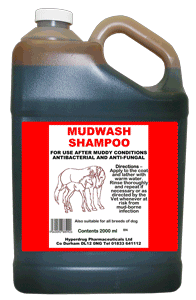 Mudwash Shampoo 2L
Mudwash Shampoo for use after muddy conditions. Antibacterial and anti-fungal iodine based shampoo for horses.
Directions: Apply to the coat and lather with warm water. Rinse throughly and repeat if necessary or as directed by the Vet. Use whenever at risk from mud-borne infection.
Use protective gloves when applying.