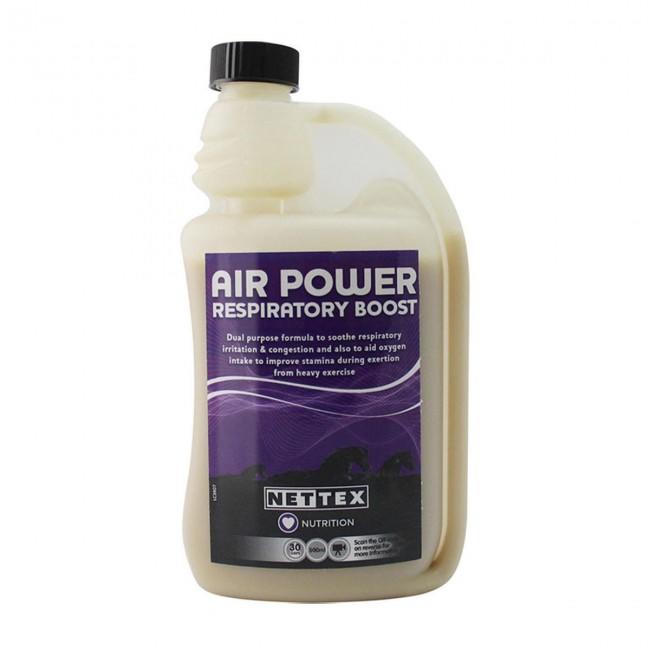 Nettex Air Power Respiratory Boost 500ml
AIRPOWER
A dual-purpose formula to soothe respiratory irritation, congestion and associated performance-related conditions. 
Contains Honey, Apple Cider Vinegar,  Eucalyptus, Menthol, Peppermint, Liquorice, Aniseed, Ginger and Echinacea.
It promotes oxygen intake to improve stamina during exertion or strenuous exercise and loosens deep-seated muck in the lungs.
Directions:
For dust coughs and irritations: Feed daily until cough irritation has passed- seek veterinary advice if cough persists.
Ponies - Up to 14.2hh - feed 10ml per day
Horses - Up to 15hh - feed 15ml per day
Large Horses - Over 15hh - feed 20ml per day
For horses or ponies in hard work or competition: Administer in the morning before exercise. Repeat 1 hour prior to competition if desired.
Ponies - Up to 14.2hh - feed 10ml
Horses - Up to 15hh - feed 15ml
Large Horses - Over 15hh - feed 20ml