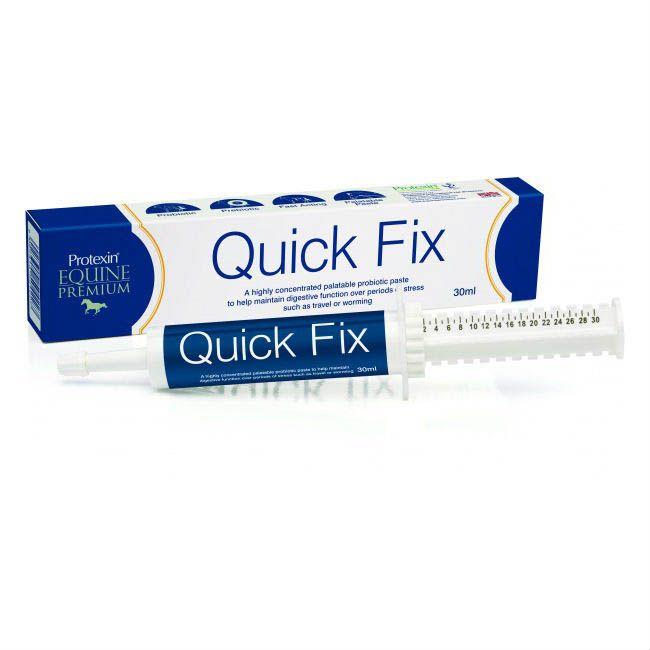 Protexin Quick Fix 30ml
PROTEXQF
Protexin Quick Fix paste contains high levels of probiotics and prebiotics to rapidly re-establish microflora in the gut. Ideal for times of stress or change, for example travelling and worming.  
Directions
Foals:
5ml/day up to and over foal heat.
Horses:
a) 5ml/day following worming or antibiotic therapy for 6 days.
b) 10ml 24 hours prior to competing, 10ml prior to travel and final 10ml approx 1.5 hours prior to competition.