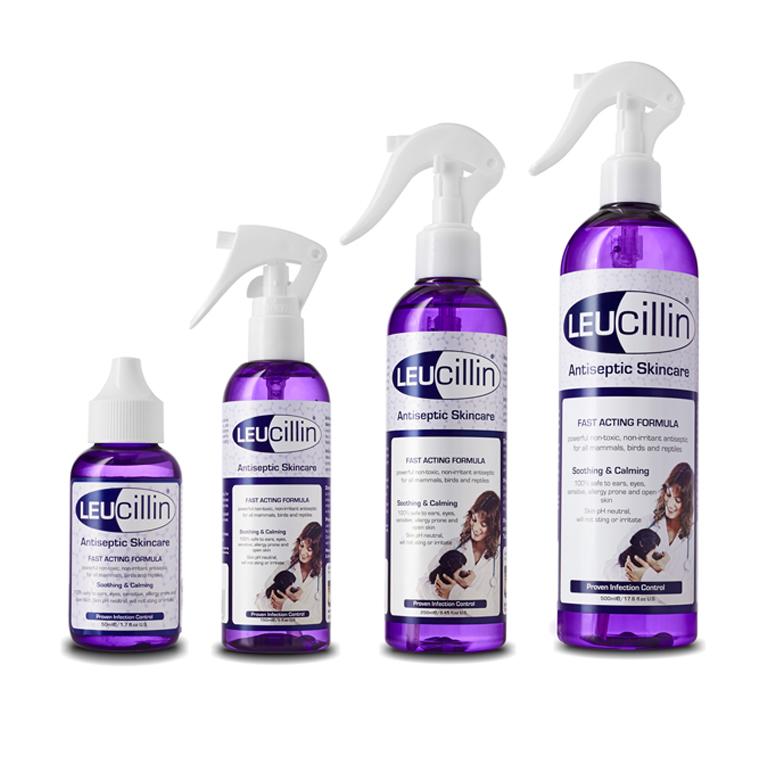 Leucillin Antiseptic Skin Care
A highly versatile first aid product which is non-toxic and non-irritant. Anti-bacterial, anti-viral and anti-fungal that is ideal for use on all animals. 
Suitable for use around the ears, eyes, sensitive and allergy prone skin types, Leucillin's soothing and calming formula helps manage the symptoms of allergy suffers and prevents infection. Leucillin has a wide and varied range of uses and capabilities within all areas of animal healthcare and is suitable for mammals, birds and reptiles.
No surviving bacteria means no resistance to healing, demonstrating rapidly reduced recovery time.