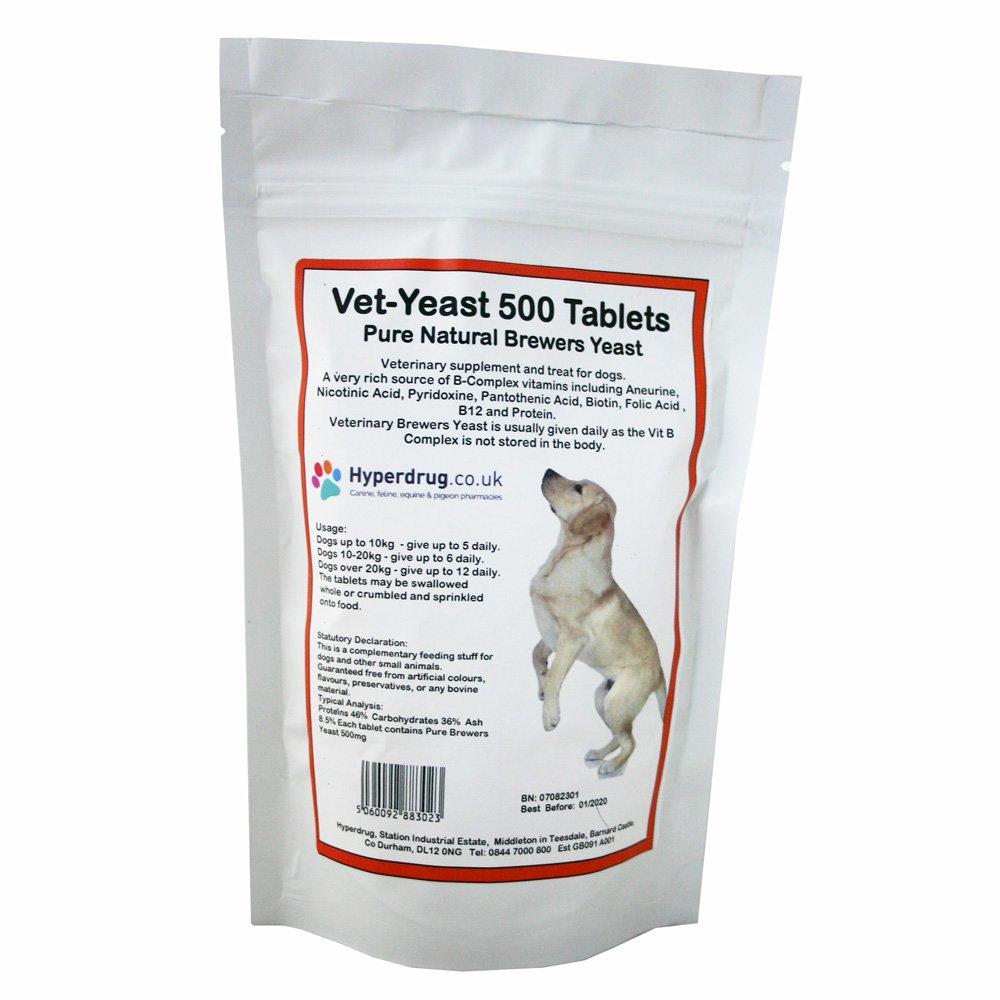 Vet-Yeast Brewers Yeast 500 Tablets for dogs
VETYEAST 500TABS
A traditional conditioner and tonic suitable for all dogs. High strength, palatable tablets. 
Contains 500mg PURE BREWERS YEAST BPC 1954.
Usage: Dogs up to 10kg  Give up to 5 daily.
Dogs 10-20kg Give up to 6 daily.
Dogs over 20kg Give up to 12 daily.
The tablets may be  swallowed  whole or crumbled and sprinkled onto food.